The former South African professional tennis player Raymond Moore is not only passionate about the sport, but also about collecting the finest vintages. Arctic Metalworks recently completed a wine cellar installation project for Ray Moore tennis player in Shady Canyon, Irvine, California. The entire custom wine room, including the wine racking and refrigeration systems, was designed and built by the Arctic team.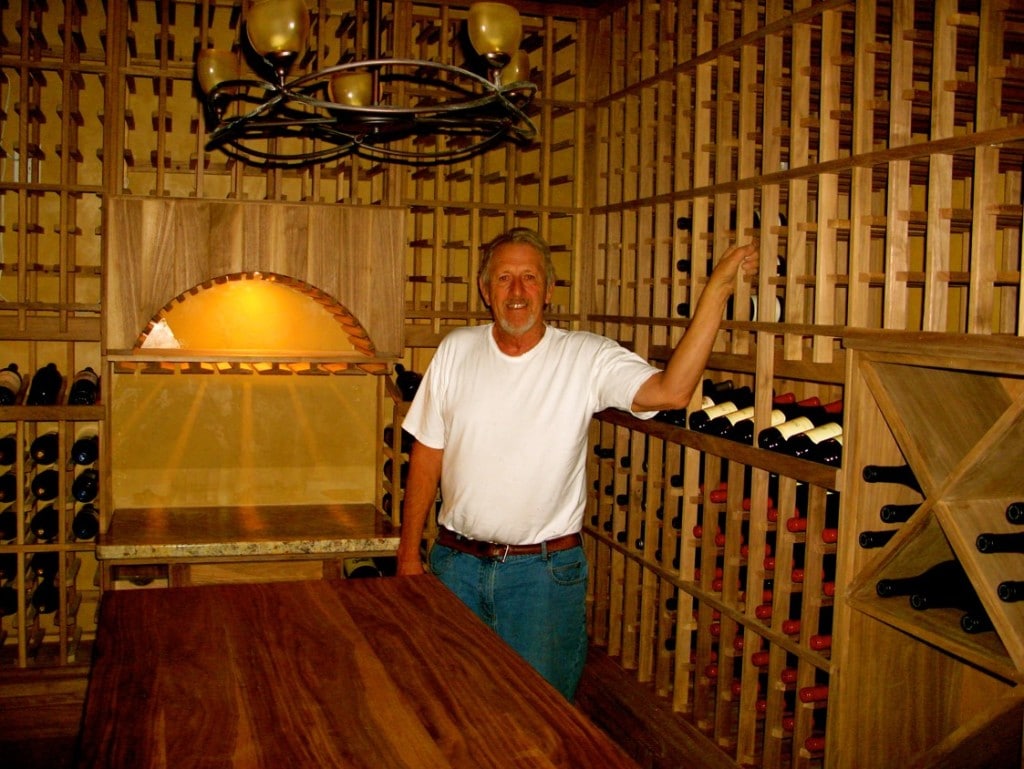 Properly constructed custom wine cellars provide the best storage environments, wherein wines can age to their full potential. The right combination of wine rack styles will create the ideal storage system, within which collectors can efficiently organize and elegantly display their finest and rare wine collectibles.
This highly customized residential wine cellar for Ray Moore tennis player measures 8' x 12' and has a total storage capacity of over 1,000 wine bottles. To ensure that every crucial detail concerning insulation, vapor barrier, lighting, and flooring was properly addressed, Arctic Metalworks worked closely with the general contractor, who constructed the house.
A wine racking system is an important component of cellaring wines. Custom wine racks are purpose built to orient bottles horizontally and thereby assure that the cork maintains contact with the wine. Keeping the cork moist allows it to remain expanded and ensures a tight seal.
For this custom wine cellars Shady Canyon project, Arctic Metalworks custom built the wine racking system in unfinished black walnut wood, which gives the racking solutions a pale appearance. Adding a stain and lacquer finish is possible, provided the wood product does not leave a faint, mild odor. In this case, the client opted for the unfinished look.
Ray Moore tennis player has an impressive collection of rare bottles in his wine arsenal, including a 1982 Chateau Haut-Brion and a 1986 Chateau Lafite. Customized drawers with individual bottle cradles were specially designed and built by the Arctic team to accommodate the rarest and most valuable wine bottles, for tucking them away in private and shielding them against harmful light sources.
Wine cellar refrigeration systems Irvine California are considered the lifeblood of custom wine cellars. The presence of wine cellar refrigeration systems help maintain the ideal climate conditions for storing and aging wines, while their absence can lead to a significant deterioration of the overall quality of wines.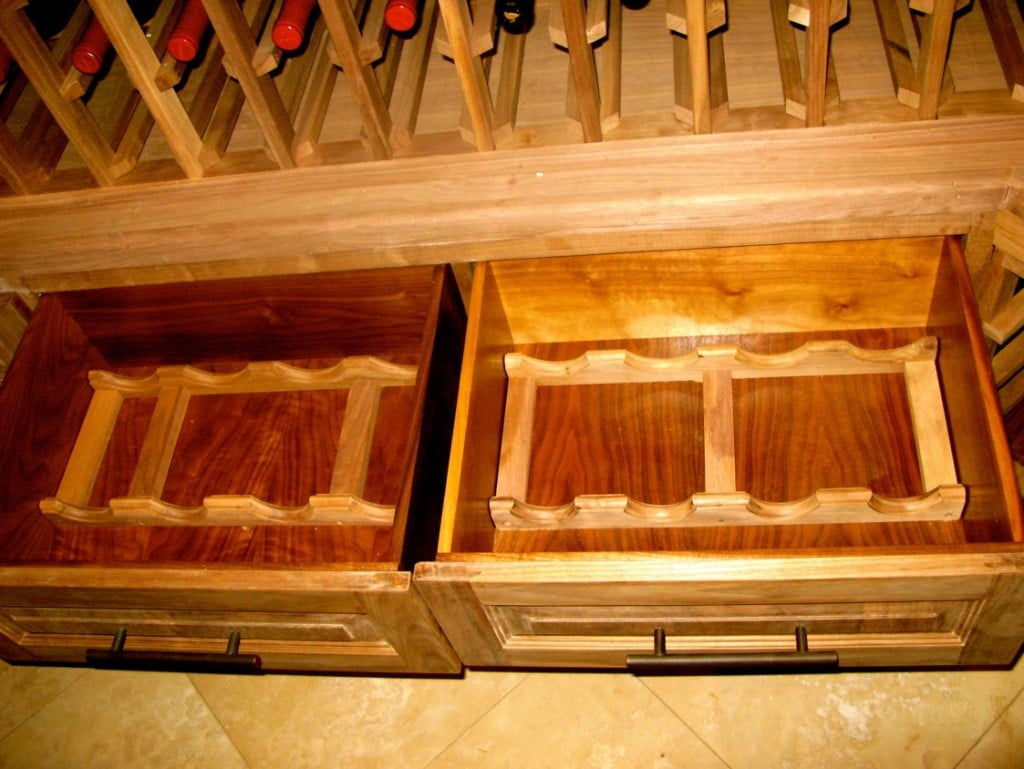 Installing the proper refrigeration equipment and regular wine cellar refrigeration systems maintenance will help ensure a wine cellar environment that is conducive to storing and aging wines long-term.
To achieve optimal storage conditions for this medium-sized residential wine room, Arctic Metalworks installed an Arctic 0050 Split System. Split-type wine cellar refrigeration systems Irvine California promote a noise-free operation, as the condenser can be placed in a remote location. For this particular wine cellar refrigeration systems installation, the condensing unit was located in a very large 5 car garage.
A garage is not usually the best place for the condensing unit, but this particular garage was big enough to accommodate the heat without overwhelming the compressor. The components for this split-type wine cellar refrigeration systems were connected by a 50' line set that was already embedded in the walls during the actual construction of the home.
As the refrigeration gurus of SoCal, Arctic Metalworks provides full parts and labor warranty, with a proactive wine cellar refrigeration systems maintenance plan. Their wine cellar refrigeration systems maintenance program includes three annual visits to check and clean the system, as well as oil the motors.